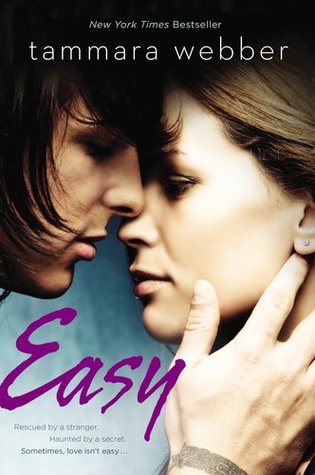 Easy (Contours of the Heart #1)
Cuando Jacqueline sigue a su novio de varios años a la universidad de su elección, lo último que espera es una ruptura. Después de dos semanas en estado de shock, ella se despierta ante su nueva realidad: es soltera, asistiendo a una universidad estatal en lugar de un conservatorio de música, es ignorada por su círculo de amigos y siendo acosada por el hermano de fraternidad de su ex, y reprobando una clase por primera vez en su vida.
Su profesor de economía le da una dirección de correo electrónico de Landon, el tutor del curso, quien le demuestra que ella sigue siendo la misma chica inteligente que siempre ha sido. Mientras que Jacqueline se interesa más por su tutor que por una calificación mejor, sus respuestas burlonas hacen que el sentimiento parezca mutuo. Sólo hay un problema—sus interacciones sólo son a través de correo electrónico.
Mientras tanto, un chico en su clase de economía le demuestra que vale la pena la primera noche que se encuentra con él. No es nada como su ex popular o su tutor inteligente, Lucas se sienta en la fila de atrás, dibujando en su cuaderno y mirándola fijamente. En un club, él desaparece después de varios bailes que la dejan ardiendo. Cuando él le pregunta si la puede dibujar, a solas en su habitación, ella acepta—esperando más.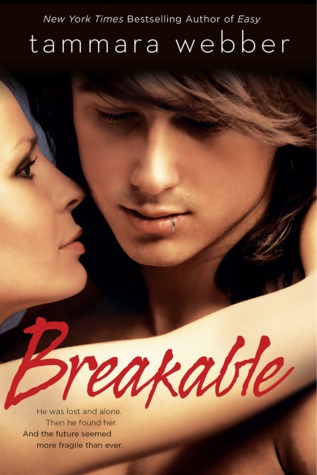 Breakable (Contours of the Heart #2)
Estaba perdido y solo. Entonces la encontró. Y el futuro parecía más frágil que nunca. Cuando era un niño, Landon Lucas Maxfield creía que su vida era perfecta y anhelaba un futuro lleno de promesas, hasta que una tragedia rompió su familia y lo hizo dudar de todo lo que creía. Lo único que quería era dejar atrás el pasado. Cuando conoció a Jacqueline Wallace, su deseo de ser todo lo que ella necesitaba fue tan fácil… Tan fácil como podría ser para un hombre que aprendió que el alma es quebrantable y que todo lo que deseas puede ser arrancado en menos de un latido del corazón.
Gracias al foro "Libros del Cielo"