It Ends With Us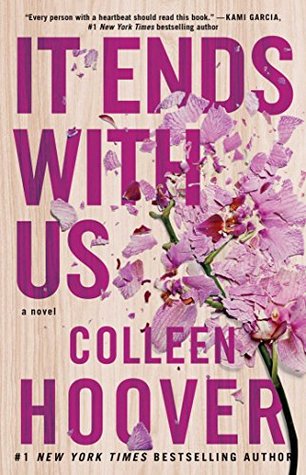 Lily no siempre la ha tenido fácil, pero eso nunca la ha detenido en trabajar duro por la vida que quiere. Ella ha pasado por un largo camino desde el pequeño pueblo en Maine donde creció - se graduó de la Universidad, se mudó a Boston, y comenzó su propio negocio. Entonces, cuando ella siente una chispa con un atractivo neurocirujano llamado Ryle Kincaid, todo en la vida de Lily repentinamente parece demasiado bueno para ser verdad.
Ryle es asertivo, porfiado, quizás incluso un poco arrogante. También es sensible, brillante, y tiene un lado blando para Lily, Y la manera en que luce en la bata de médico ciertamente no le duele a Lily. Lily no puede sacarlo de su cabeza. Pero la completa aversión de Ryle a las relaciones amorosas es inquietante. Incluso cuando Lily se encuentra a sí misma siendo la excepción a esta regla de "no salir", ella no puede evitar preguntarse qué lo hizo ser así en primer lugar.
Mientras preguntas sobre su nueva relación la abruman, también lo hacen pensamientos de Atlas Corrigan - su primer amor y un lazo al pasado que dejó atrás. Él era su alma gemela, su protector. Cuando Atlas repentinamente reaparece, todo lo que Lily ha construido con Ryle se ve amenazado.
Con esta atrevida y personal novela, Colleen Hoover trae una historia que rompe el corazón y que la lleva a un nuevo piso como escritora. Combinando un romance cautivante con personajes muy humanos, It Ends With Us es un cuento inolvidable de amor que viene al precio más grande.
Calificación de Goodreads:4.64